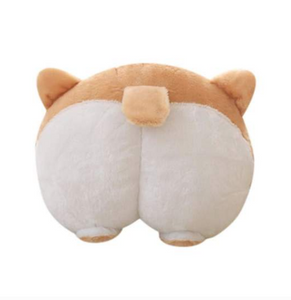 Soft Corgi Butt Car Neck Pillow
Regular price $21.99 Sale
 Features:
Car neck pillow shaped like a corgi butt
Made from 100% cotton & plush material
Contains elastic band to easily attach to car headrest
Size:25cm/9.8inch 
Description:
Is there anything softer in this world than a corgi's behind? I don't think so! If this is not heaven, i don't know what is. A perfect gift idea for anyone to let them feel the best feeling in this world. This unique neck pillow for the car is great for long car trips, and is sure to be an instant conversation starter for anyone, especially Corgi lover that sees it.
Using an elastic band located on the back of the corgi butt pillow, it easily attaches to pretty much any headrest on any car.